News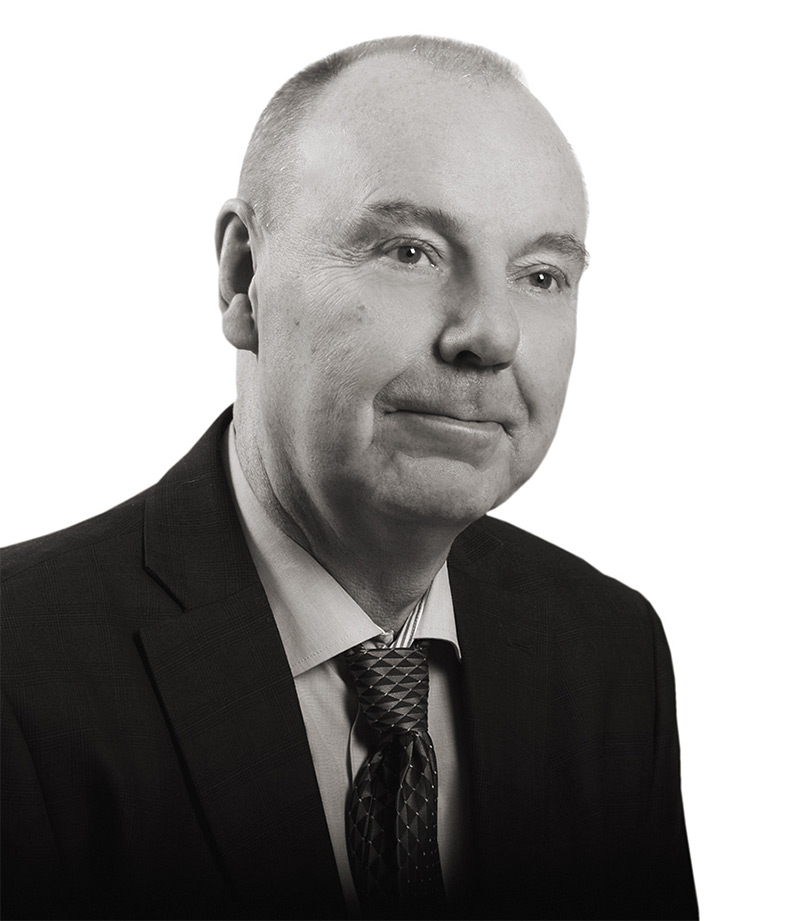 This appointment will be effective as from February 1st 2022
Palle Stevn has been appointed as the new CEO of MariElectronics Oy, a parent company for:
MariElla® Labels, Electronic Price Label Systems
MariMils®, Safety-, Guiding-, and Orientation Lighting Systems
MariCare™, Healthcare Sensor Systems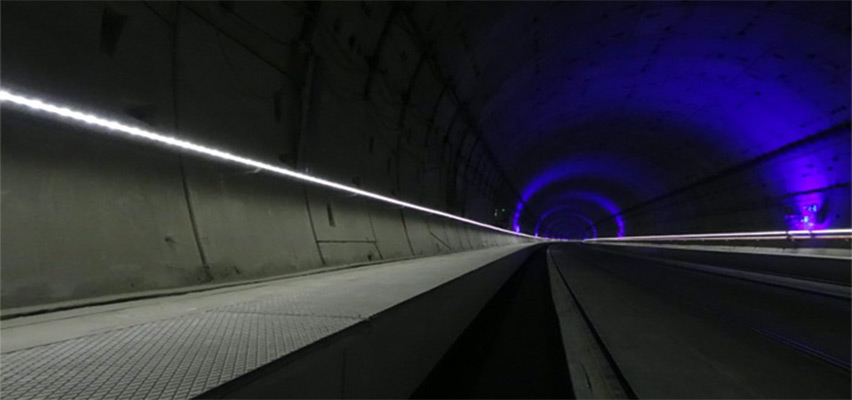 MILS® Handrail Emergency Lighting from MariMils, is a part of the high-speed tunnel that connect the Atocha and Chamartín stations in Madrid - which will begin to serve in the first half of 2022.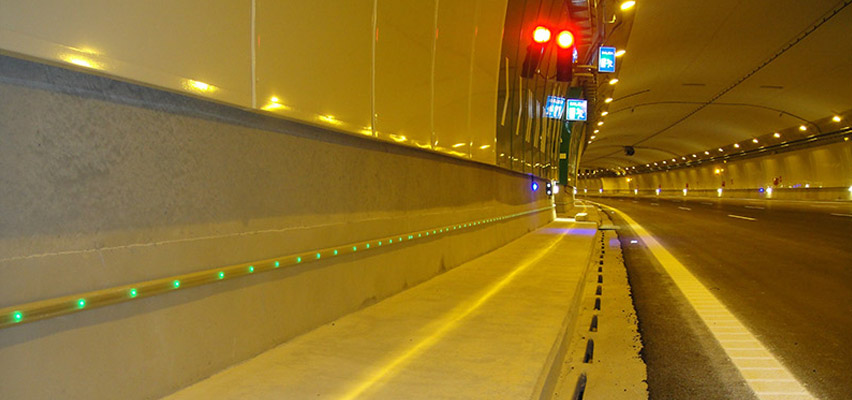 MariMils has signed a collaboration contract with Bravida for the supply of indicative evacuation lighting to the 18 km long E4 motorway tunnel in Stockholm - including approximately 50 km of LED stripe. The project has started in 2015 and is estimated to be ready for traffic in 2030. Bravida is the largest installation company in the Nordic region with offices of around 160 locations in Sweden, Norway, Finland and Denmark.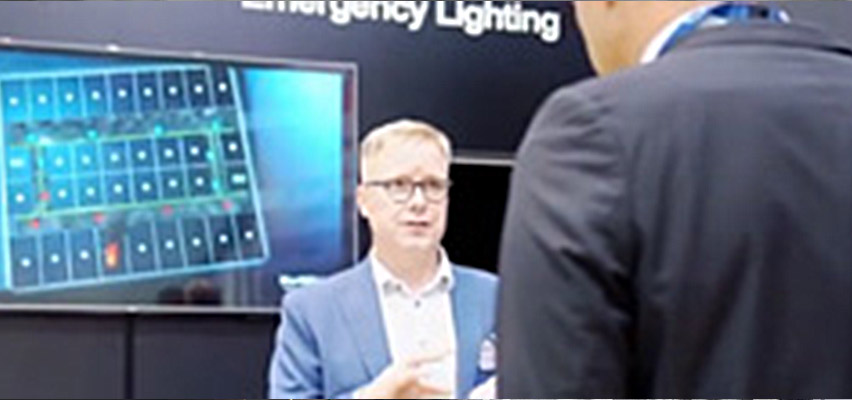 Guiding and evacuation low location lightning from MariMils Oy extends over the regulations for the passenger's safety on board.
Contact us for a deeper discussions on the benefits, that it will bring you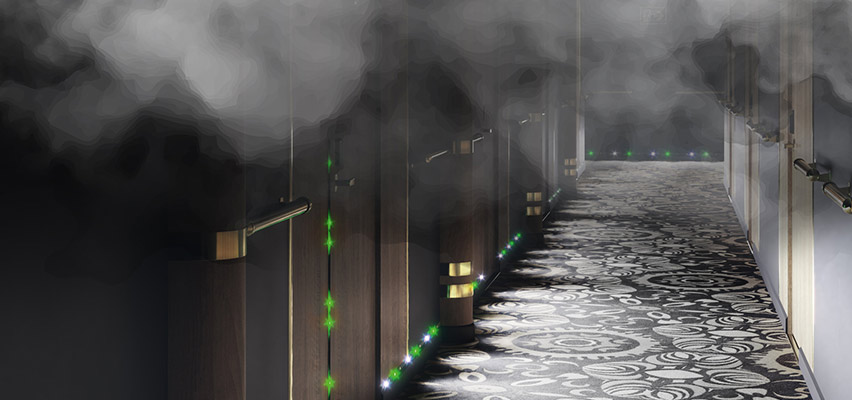 MariElectronic enters the market with two novel ideas for the marine industry.
MILS® evacuation and emergency lighting guides passengers to the safest exit, while Elsi sensor floor improves passenger flow in elevators, helps evacuation, and if requested, can be activated in cabins as a fall and movement detector.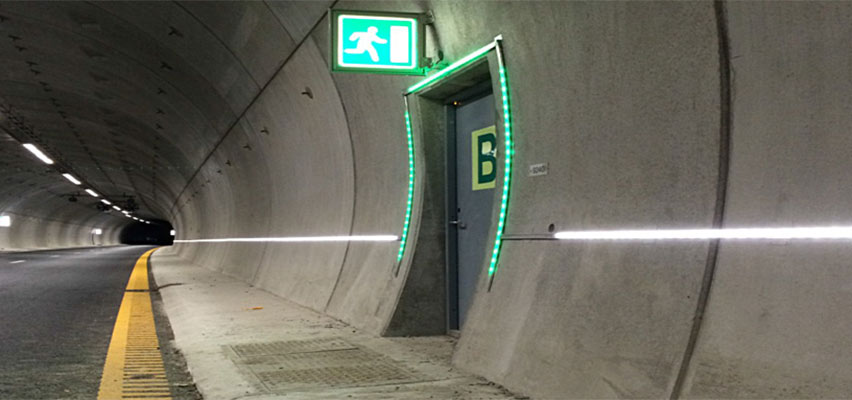 MariMils Oy is proud to announce that Bilbao Metro Authorities decided to implement in one tunnel and in one emergency corridor the MILS dynamic guiding system.
The solution will based on LED stripes controlled from the main SCADA system from the control room. In case of emergency the dynamic stripes will guide the people to the right direction to the safest way.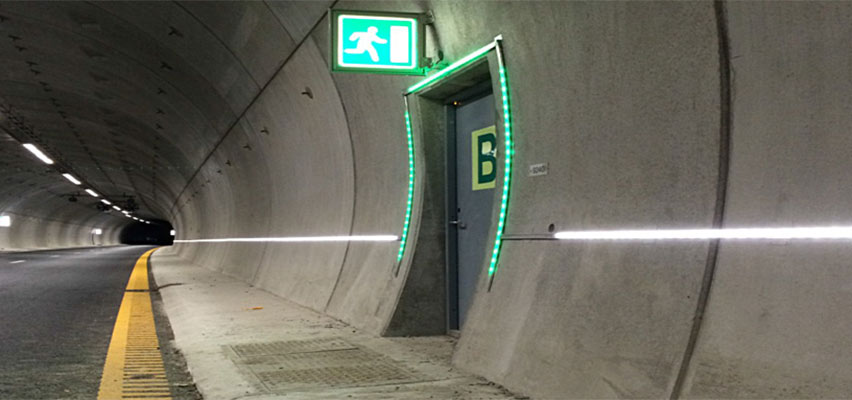 Building on last year's success, the 7th annual Fire Protection and Safety in Tunnels conference will be held in Sandvika (near Oslo).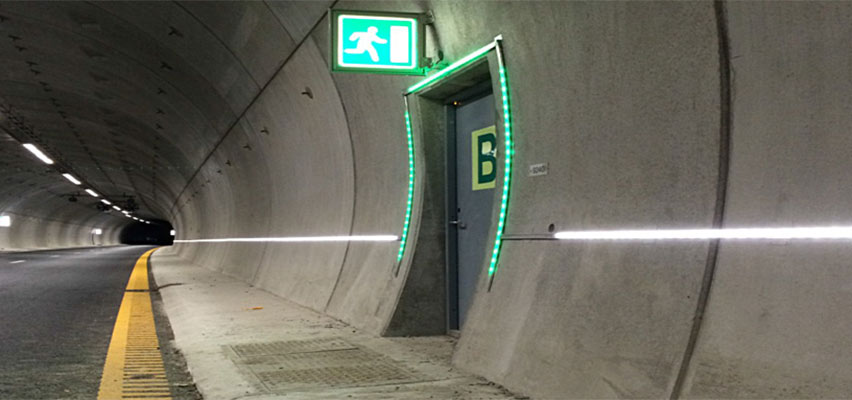 Responding to the rising demand for an event that meets the specific needs of those navigating the complex and changing field of Rail Technology in Europe, we are excited to announce the launch of our Next Generation Rail Technology Europe conference.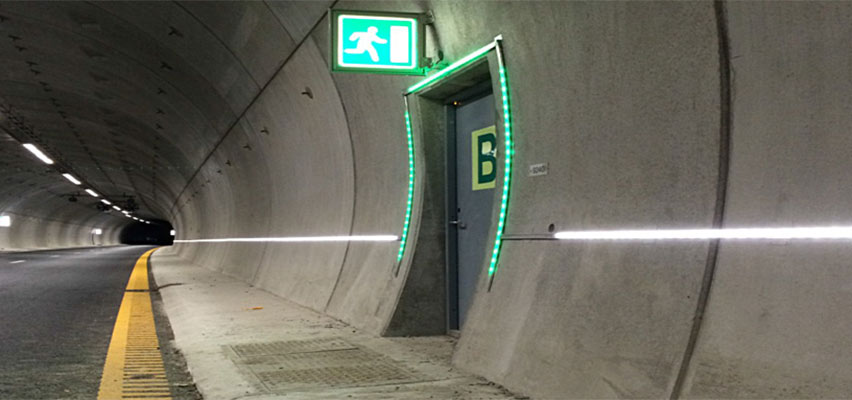 MariMils Oy as member of ITA-COSUF has participated in Dubrovnik in the World Tunnel Congress and General Assembly in Dubrovnik from May 22- 28, 2015.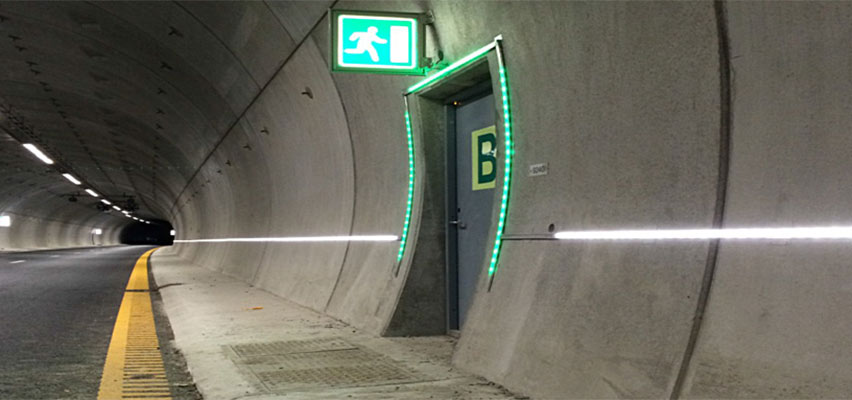 Smestad case is part of the tunnels included in the scope of the Rehabilitation of tunnels in Eastern Region of Oslo.
MariMils Oy emergecy lighting intelligent system will be installed along 2000m and around the doors of the escape routes.