The MariMils Test Tunnel

MariMils has, on site at our location in Korso, Finland, a 40m long test tunnel which is used for testing and demonstrating our tunnel guiding, marking and evacuation systems. The tunnel is blacked out to ensure that reflective surfaces do not distort the lux levels, and is 14m wide.
You can see handrail mounted systems, which illuminate the walkway to 2 lux, 5 lux and 18lux.
You can see simple way guiding static stripe mounted in standard profile, as well as the dynamic guiding systems (normal and tunnel stripes).
You can also see our impressive LED lighting system for the tunnel which are mounted on each wall, where we can get even 18lux in the middle of the tunnel.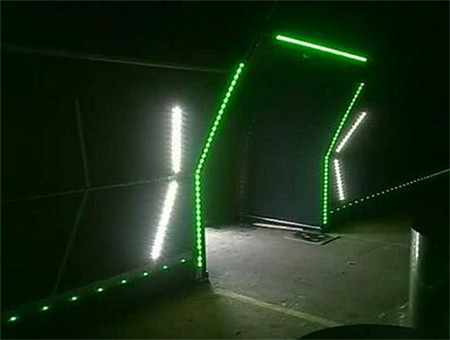 We welcome potential customers and consultants to visit our test tunnel and see how MILS can provide the safety you require at a cost you can afford.